Listen to this Article:


The folks at Gameinformer have gotten hands on with the Halo 5 Guardians story, and today they shared a few details from what they have experienced. First off, the cover reveal showcases Blue Team with Locke overlooking them on a mysterious planet, possibly Sanghelios. Blue Team consists of Master Chief, Linda, Fred, and Kelly who are all Spartan II's and have grown up and fought together. This marks the first time that they will all be together in the games and not just the novels. On the other hand, Spartan Locke has gathered his own team of Spartan IV's.  He calls his team 'Fireteam Osiris' and it consists of him, the familiar face Buck from Halo 3: ODST who has made the transition from ODST to Spartan IV, and 2 other members who haven't yet been named. The campaign will follow both teams and 4 player co-op will allow each person to take control of a member of the respective team. In singleplayer, Master Chief can interact with the members of his team and he'll need the reinforcement after losing his closest companion Cortana in Halo 4.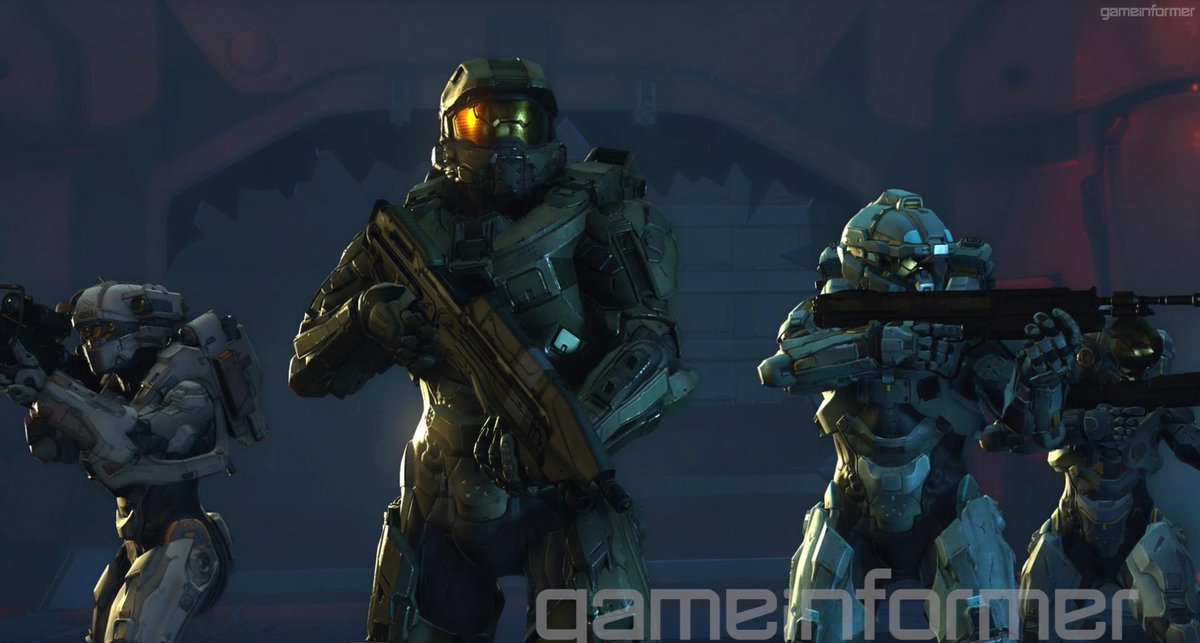 In addition to the new story content, Gameinformer got to play some more of the Arena multiplayer on a new map called 'Fathom', an underwater base which they say is filled with hidden tricks. They also got to see changes made to Empire from the beta, as well as tease a brand new multiplayer mode. The full issue of Gameinformer should be available digitally to subscribers later today, so keep it tuned for even more information.
UPDATE: Here are the names of Team Osiris in left to right order: Tanaka, Locke, Vale, and Buck.
Source: Gameinformer