UPDATE: More pictures leaked for Bioshock Collection:


You can see the rest here
Over the past few months we've seen ratings of a Bioshock Collection from other countries. Today we might have found even more clues, one of them showed a headline that said "Bioshock The Collection" on 2K's website. Here is an image for proof: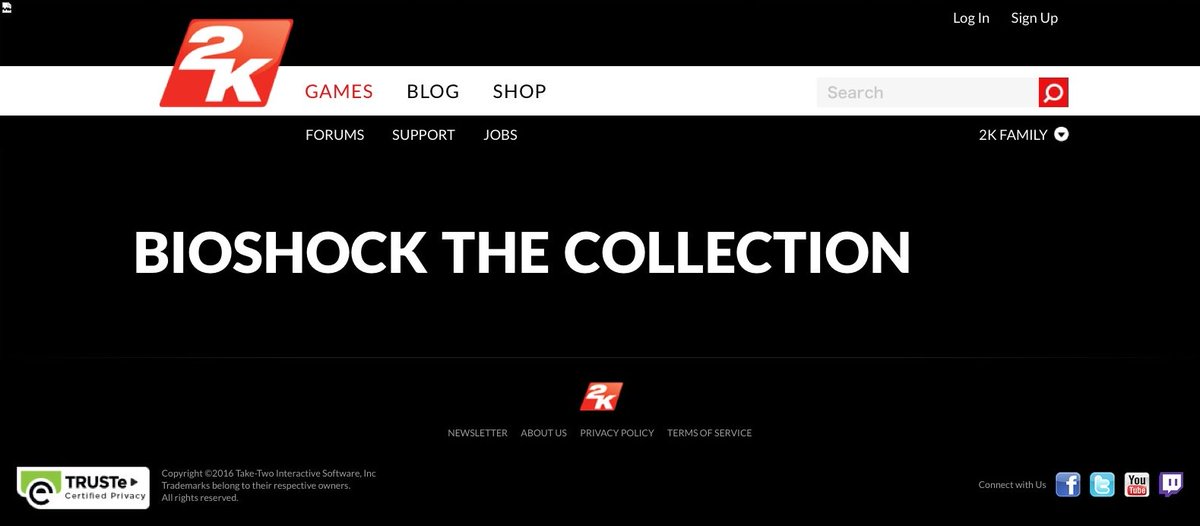 The official cover art was also hosted on their servers which you can still see here. Thanks to the guys on NeoGAF for finding this:


Not only was this found but there is now an official Bioshock Twitter account. So it looks like there is something in the works, it's just of a matter of when they will officially announce it.
What are your thoughts?